INTJ Cryptocurrency Mine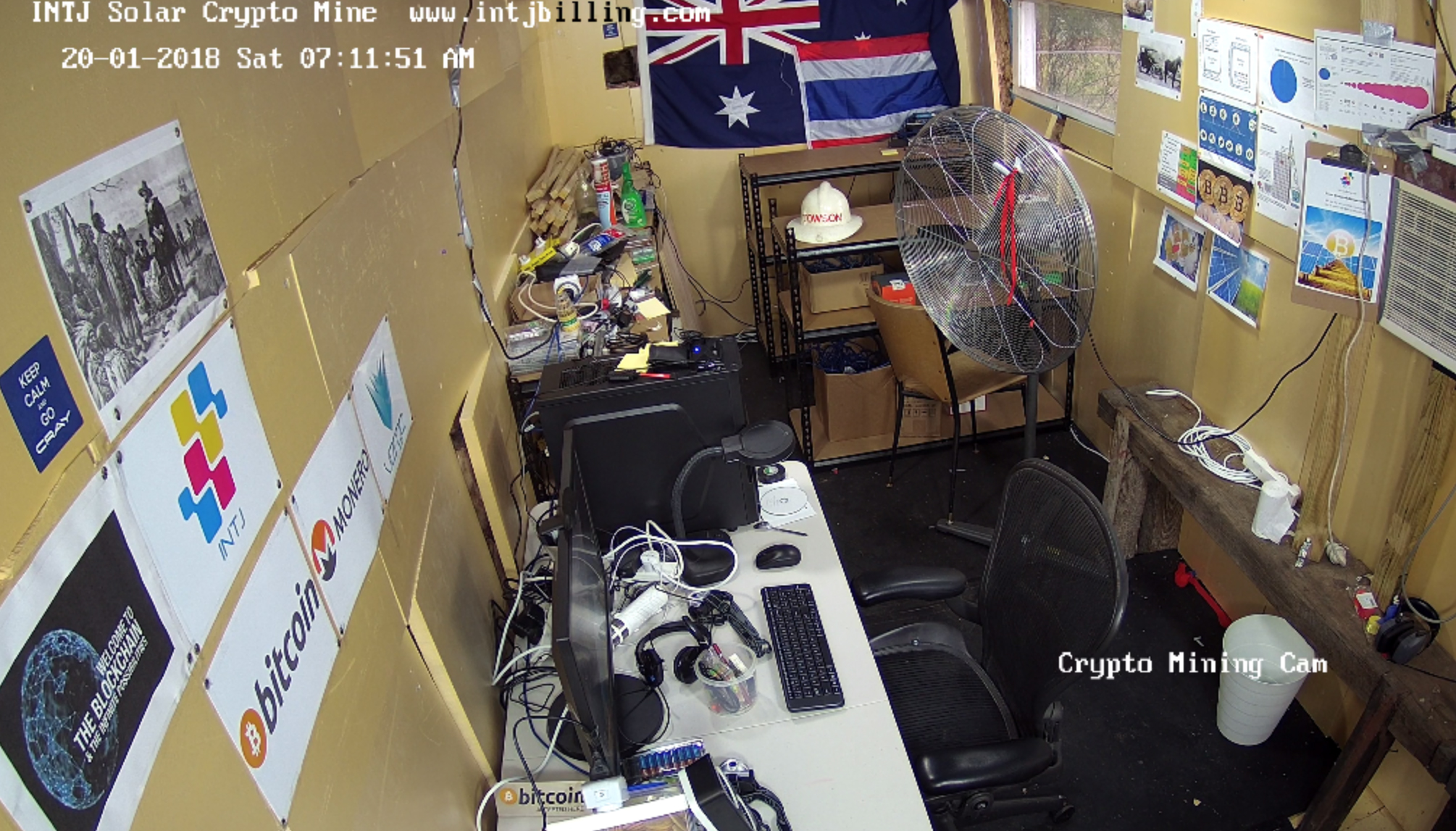 No cryptocurrency secret keys/passwords/pass phrases are kept on the INTJ premises.
INTJ operates one of the first small scale solar and battery powered residential cryptocurrency mines in Australia in the suburb of Spotswood, Victoria. The primary reason for solar and batteries is due to the very high cost of electricity in Australia that makes cryptocurrency mining otherwise not financially viable. The price of solar and batteries has fallen just enough in 2017 that a small scale operation like this has become viable.
The main goal of the INTJ Cryptocurrency Mining operation is to prove that the concept is viable in Australia and to prove the revenue streams possible on a small scale in order to build an enterprise scale cryptocurrency mining operation with the assistance of larger players in the Australian marketplace.
The information presented below is to assist others who would like to setup a similar small scale cryptocurrency mine powered by solar and batteries in Australia.
The solar panels were ordered in late 2017 and the Tesla Powerwall 2 was ordered in early 2018. The solar panels go up on February 1st and 2nd 2018 and the Tesla Powerwall 2 will be installed in April 2018.
The Fronius inverter is capable of 20KW. This model was ordered as INTJ may expand the number of solar panels over time up to 60 for a total of 20KW. A second Tesla Powerwall 2 may also be ordered and installed depnding on how much power is being used by the mine.
The mine is currently only operating 1 mining rig with 1 graphics card and is testing all systems prior to scaling up after the solar panels and battery are installed.
Visit the INTJ Cryptocurrency Mine
The mine is open 9:00 am to 5:00 pm every Saturday & Sunday by appointment
We are located just over the West Gate Bridge in Spotswood
INTJ Billing Pty Ltd 7 Cullen Court Spotswood, Victoria 3207 AUSTRALIA +61 432 359 166

We are operating out of a basement apartment in order to keep our costs to a bare minimum and to ensure that we are able to take calculated risks so please don't be surprised if you arrive for an in person appointment.
Australian Company Number 607 261 398
Live Video Stream from the INTJ Crypto Mine
If you're unable to visit in person you can view a 24/7 live video and audio stream from the mine below - simply press the play button. Two video streams are available. The first shows a live view of the operation and the second shows the cryptocurrency that is currently being mined. If Clarke is present he will consult with you and answer your cryptocurrency related questions live over the stream as he works on mining operations. Simply send Clarke a Facebook friend request and pose your questions via Facebook messenger and Clarke will do his best to answer you or if you would like to remain anonymous simply use the live chat system on the bottom right of your screen.

If you would like more information about the technical aspects of the mine you can download a brochure here which contains a data sheet of all the technology used to set the mine up
(NOTE: This video stream is HLS and may not work in all browsers. It has been tested successfully in Chrome, Firefox and Safari. In order to get it to work with Firefox you need to temporarily disable protection - click on the lock icon in your browser window and click disable protection for now and it will reload the page and the video stream should work.)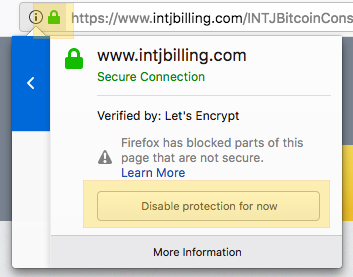 Live 24/7 stream of the INTJ cryptocurrency mine and the crypto that INTJ is currently mining
If you can't see the stream above you will need to download and install VLC media player



Simply download and install VLC media player and connect to this address:
rtmp://intjcryptomine.hopto.org:1935/live/crypto